Paige Spiranac poses for Sports Illustrated and confesses her drama for cyberbullying
The one known as "the sexiest golfer in the world" has not been able to avoid breaking into tears when she remembers how much she has made him suffer.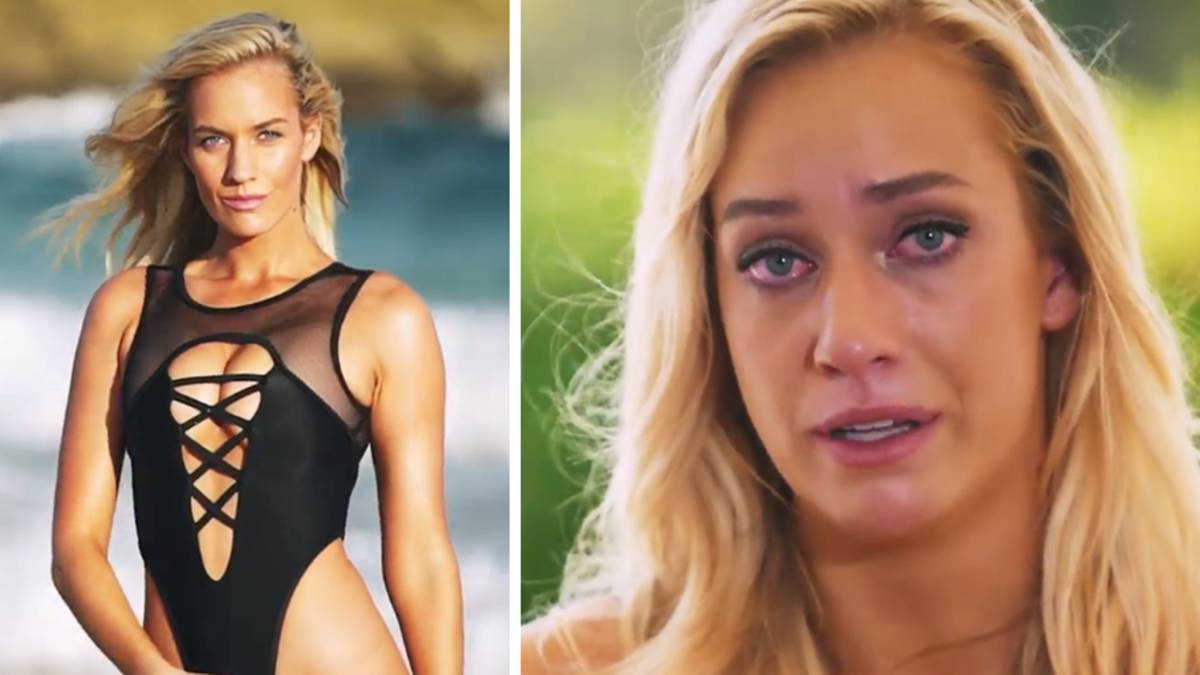 Professional golf player Paige Spiranac, an authentic phenomenon on social networks with more than 1.3 million followers on Instagram and known as "the sexiest golfer in the world", ha confessed in her participation of the first Sports Illustrated Swinsuit Edition of 2018 the drama he suffered because of cyberbullying, which reached the point that he felt "he did not want to live anymore" .
Paige Spiranac, 24, made his debut as a professional golfer in the 2015 Dubai Omega Ladies Masters tournament with an invitation from the sponsors and failed to pass the cut. But what he thought was going to be a big step in his career became a nightmare because of the criticism and attacks he received on social media for this invitation.
Haters accused him that far from his talent as a golfer, they had only I told her about her influence in the networks, that she was sexualizing the sport and selling her body. As she had already confessed, even threatened to kill her and in her interview with Sports Illustrated she could not help but break into tears remembering how she lived it.
"It really affected me." The night before the tournament, she was sitting in the bathroom crying and I thought 'I do not want to go through this pain, this sense of helplessness', being alone, scared, and I said that I did not want anyone to feel like me at that moment, as scared as I was, I felt so helpless because of the harassment I was hurting that I got to the point that I did not want to live anymore, "she confessed through tears.
Paige Spiranac is now fighting against cyberbullying being the ambassador of the NGO Cyberspace and daring to make statements like these in which she reveals the pain that can be caused by putting herself as an example.
"People of all kinds suffer daily harassment and that is not good. ezar to support the victims instead of telling them to eliminate their social networks or ignore hatred. It's time to make a difference so I've dedicated a significant part of my life to helping others, "said Spiranac.
This is the video of her interview and her session for Sports Illustrated, of which she is very proud and grateful as he expressed in an Instagram message that we show you below.
Paige Spiranac's message after posing for Sports Illustrated
During her interview with Sports Illustrated, Paige Spiranac said that this session has arrived at the right time and that it has been " In addition, the golfer wanted to send a powerful (and positive) message on it along with one of her images, these were her words:
"This was a very difficult secret to keep! But I'm so honored and proud to be included in #SISwim 2018! This number is about self-love, women's empowerment, bodily positivity and encouragement for everyone to be kind. Women face too much pressure day after day. Look, act and speak in a certain way, and it is so difficult to try to discover what it is that 'can' and 'should' be. It takes a long time, but I'm proud of my body! I'm proud of who I am! I am proud to be strong, intelligent and sexy! IF Swim welcomes ALL women, it does not matter, and simply wants them to feel loved. You must feel loved and powerful and without regretting yourself! Do not let ANYONE tell you that you are not perfect just as you are. Thanks to @mj_day and the whole team for believing in me and letting me share my story. You have changed my way of seeing life and you have let me know that it is good that I like my body ❤ # siswim ", Paige Spiranac wrote with her photograph for Sports Illustrated.
Photos from as.com