"I like CR7, it's an example of sacrifice and perseverance"
Jorge Lorenzo answered questions on 'Twitter' and was resounding in his opinion on the suppression of F1 grid girls: "I think they should decide".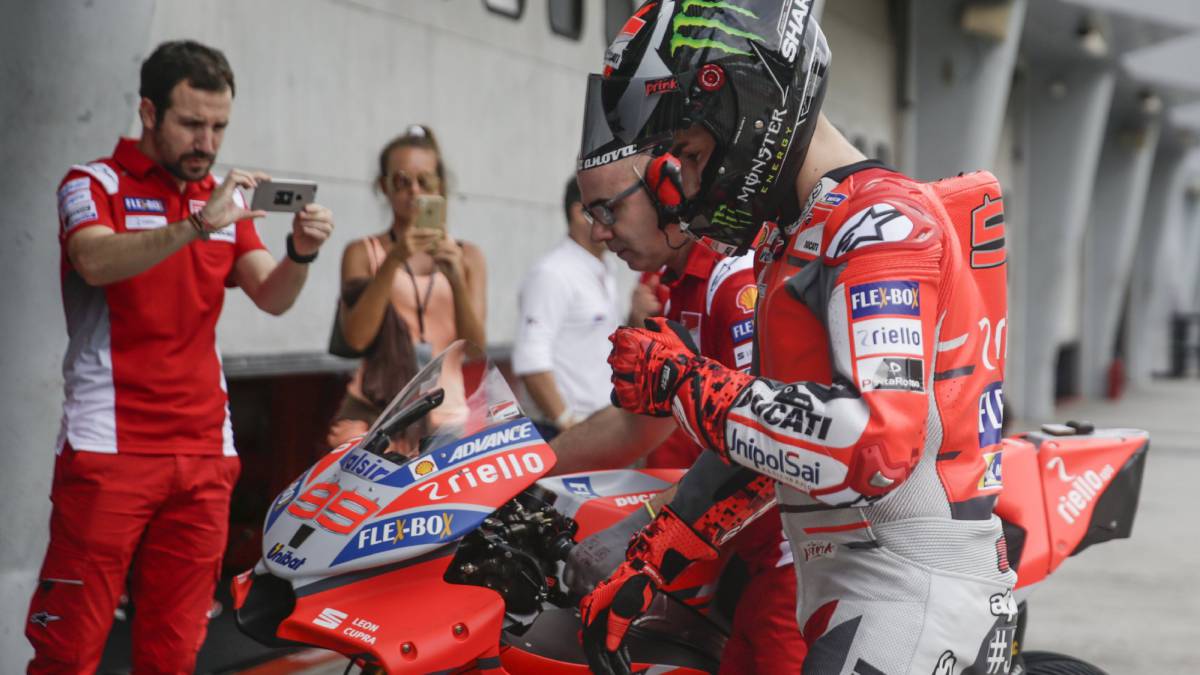 Jorge Lorenzo is very habitual in the social networks and usually answers questions and comments of tweeters, to the point that he makes 'interviews' with them. The last one was this Wednesday. The Ducati pilot was more than half an hour answering questions ... and not just motorcycles. Starting because his favorite Italian food is "pizza" and "spaghetti Bolognese", and he prefers the tortilla "without" onion. He was also frank when talking about Cristiano Ronaldo, whom a follower compared: "I like CR7, is an example of sacrifice and perseverance" .
The Balearic proved to be happy with the new Desmosedici with which he flew in Sepang since the first he felt when he got on the first time was ... "how he runs". Recognizes that he would "like" to finish his MotoGP race in Ducati and on rivals, past and present, he only has good words: Rossi? "A big one" . Stoner? "I always try to learn from him." And who would have liked to share equipment with? "Biaggi"
For the 2018 World Cup "no" would sign a second position, recognizes that "yes" would have more value a title with Ducati than any of the achieved by Yamaha and his best memory in MotoGP was "Sepang, 10/10/2010 " From the two to the four wheels: he affirms that "wishes" that Fernando Alonso wins races again and assures that he would like to compete in a race of "F1 for being more diverse" than one with the 500cc. Finally, he expressed his opinion about F1's decision to ban the hostesses on the grid. "I think they should decide," he said.
Photos from as.com