Jorge Lorenzo: "I would not want my son to be a pilot"
The pilot has been interviewed by Bertín on Telecinco, and has talked about his private life and how he conquered his first girlfriend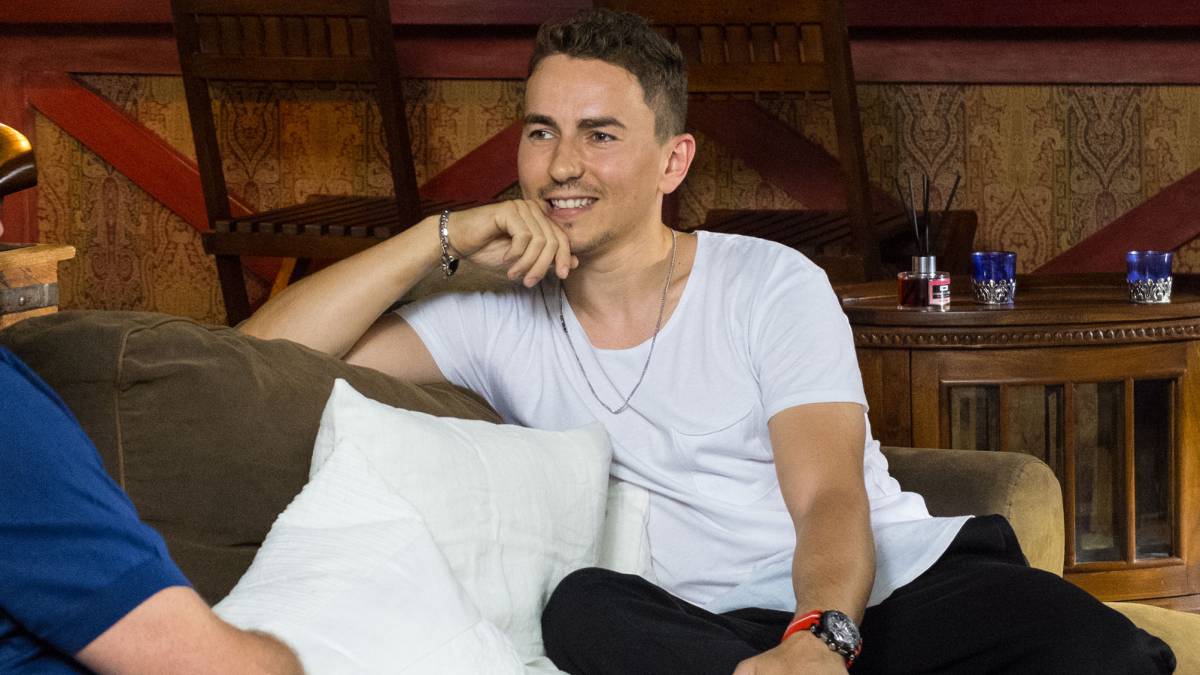 Jorge Lorenzo was the night of this festive Wednesday the great protagonist of Telecinco, being interviewed by Bertin Osborne in the program "My house is yours" .
The Moto GP driver reviewed his career on wheels, but also took advantage of this tour throughout his career to tell things of his private life together with his own mother, who was his guest and that of the presenter.
For example, Jorge Lorenzo acknowledged that no would like his son to be pilot: "I have had a very bad time, they are many hours outside, operations, hospitals ... Although I think it's something you can not avoid ".
His first girlfriend started giving him pumpkins
Front of a man with the fame of conquistador Bertín Osborne, the pilot also talked about his relationships . He explained that he had only had two formal girlfriends that he had fallen in love with, and he joked that the first of the two, whom he had known for years, gave him pumpkins at the beginning: "I asked my first girlfriend if it was cool and he told me not to. "
After taking that disappointment, and after a while without talking to her, when a gap was made between the motorcycle greats the girl called him again to see if he could get her some tickets, and he to give him a motorcycle ride on track , when his relationship began.
Childhood separations and decisions
During his childhood, the economic situation of his family did not allow him to buy a motorcycle. But his father, who always opted for him, did it "with old pieces" . And there he began a career, vital and professional, marked by the decisions.
The first, somewhat dramatic, occurred when he was just 10 years old, He told it to himself: "My parents divorced and I had to choose whether to stay with my mother or my father." My mother spoiled me more, but if I stayed with her I knew that my sports career was going to run out, that's why I went with my father. "
A few years later, being one of the most promising pilots in the world, he had to make a second decision related to his father: " We were away for five or six years. My ex-nurse had problems With my father and I had to choose, if I went with my father I lost a great team, so I decided to go with my manager. "
María:" I am a friend of the mothers of Pedrosa and Márquez "
La mother of Jorge Lorenzo, María222 2222, also played a leading role in the program. And not only to reveal that at the beginning, when his son was just 4 years old and ran against boys of 10, he always arrived last but he celebrated as if he had won and everyone followed the flow.
Maria also revealed that his trips to see his son has forged a good friendship with two other mothers of Spanish pilots such as Dani Pedrosa and Marc Márquez. Of course, clarified that "we do not intervene if there is a mess between them" .
The fans of motorcycles could come as a family. And is that Jorge Lorenzo told the anecdote that his parents met working in a courier company, where both rode on a motorcycle. His father, mechanic and great passion of the motorcycles, made his wife compete in several races and was the cornerstone for Lorenzo to triumph in this sport being only a boy.
Photos from as.com