Davidovich: the Russian-born from Malaga who imitates Djokovic
Alejandro Davidovich Fokina, new junior Wimbledon champion, was born on June 5, 1999 in La Cala del Moral (Malaga) to Russian parents, he trains in Marbella and admires "the game that he did before" the Serb.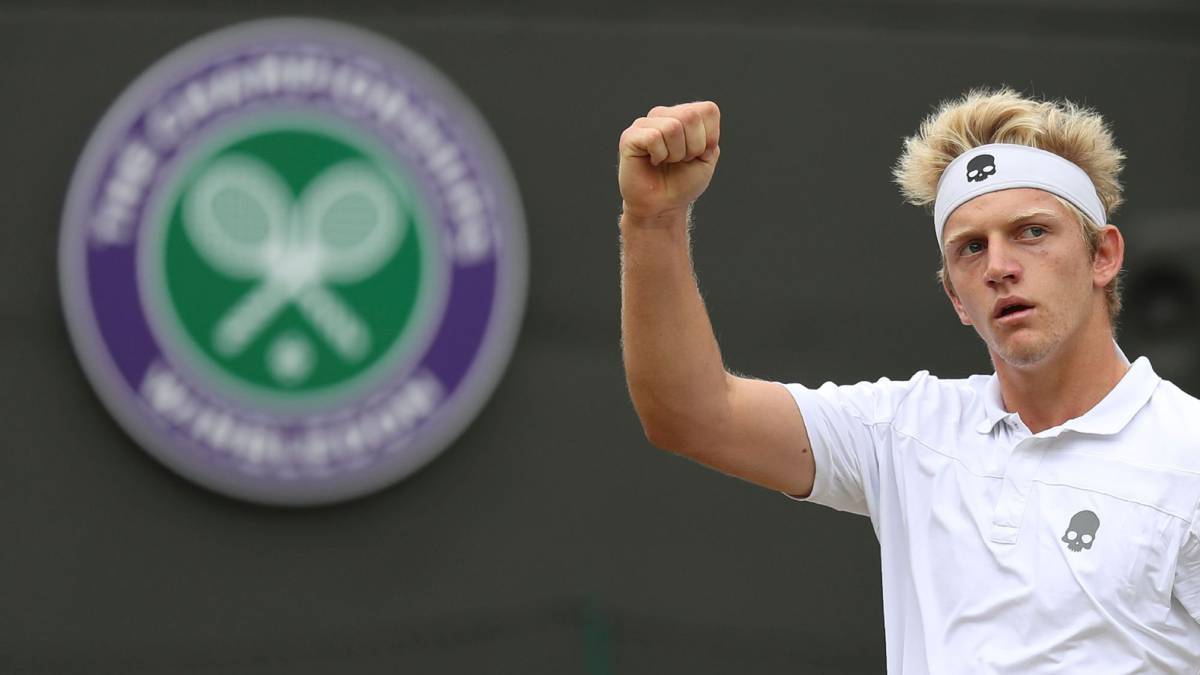 Alejandro Davidovich Fokina, new junior Wimbledon champion, was born on June 5, 1999 in La Cala del Moral (Malaga) of Russian parents, Eduardo (retired and Swedish nationalized) and Tatiana (administrative), who are now divorced. Passion The tennis was instilled very soon. At the age of two he began to play "without knowing almost what a racket was," he admits. And he was encouraged when the five began to compete and saw "that the results arrived." He has been training "for five or six years" with Jorge Aguirre at the Just Tennis Academy in the Don Carlos Hotel in Marbella.
Davidovich, a semi-finalist at Roland Garros this year, speaks "two and a half languages". "Castellano, English and a little Russian, I understand it but when I speak I catch myself," he says with a clear Andalusian accent. He loved Roger Federer, among other things because he was sorry to see him cry when he lost in that final of Australia against Nadal. But over the years, he changed his idol and now he tries to imitate the game of Novak Djokovic. "But that of before, which now with that of Peace and Love (the academy of the Serbian guru, Pepe Imaz), does not He convinces me, "acknowledges the boy. 2
This year he has played his first full tournament on grass, after losing in the first round of Wimbledon in 2016 (he played Roland Garros and the US Open as well). He had trained in grass just two days before the tournament, and before the final, he had only played six games on a surface that he loves but it was hard to start: "Last year when I played here I fell twenty times ". He is defined as a tennis player" aggressive, that goes up to the net and rows when you have to defend ".
Ya has known Rafa Nadal. "I played a couple of times his tournament and we crossed some words." And in London he trained a few days ago with Thiem. He does not know more professional tennis players, but if he continues like this, soon it will play against them, like the finalist of this year of Roland Garros, Nicola Kuhn, that on Sunday won the ATP Challenger of Braunschweig (Germany) .
In its free time recognizes that no does nothing". "I just got really tired and I just want to have dinner and sleep." He is "a fan of all sports". Y do not think to play for Russia even if they call him. "I'm very Spanish."
Photos from as.com